Albuquerque Journal, Friday, March 4, 2011
N.M. Loses Champion of Adoptees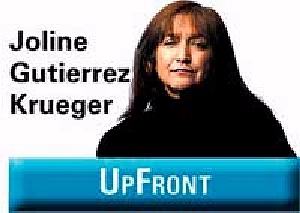 Last fall, when I met the unsinkable Sally File, champion of adoptees and healer of holes in hearts, she was two years into the life she was supposed to have already lost to Stage IV lung cancer.
"I'm still here," she said with a wink and a smile back then. "I'm not in pain, just some trouble breathing. I'm just going with the flow, and I know that God has a plan for me."
That was File, a deeply religious woman with a sense of lightness and purpose, even if she didn't always know what that purpose was.
But the one she did know, the one she had devoted much of her life to, was helping adoptees like her find their birth parents. She started Operation Identity in 1979 and was instrumental in easing New Mexico's adoption laws to allow willing adoptees and birth parents to find each other.
"Everybody," she said, "deserves to know where they came from."
Because of File, more than 8,000 families have been reunited across the country, though File stopped counting at 3,000.
She was still going with the flow until Feb. 23 when she breathed her last. She was 66.
Memorial services were held earlier this week at Albuquerque's Eastern Hills Baptist Church, packed with people whose lives had been made better—and, in many cases, made whole—by knowing her.
I'm grateful I had the chance.
And so is Pam Maggio.
She was a high school senior in 1967 when she was whisked away to a home for unwed mothers in Albuquerque to avoid a scandal back in Farmington. Her boyfriend, her sisters, her friends had no idea where she was when she gave birth alone and frightened that June to a baby boy she was allowed to see once through the glass of a hospital nursery, then never again.
"The social workers kept telling us, 'You will forget this ever happened. You will go on with your life. This will be behind you. You'll be fine,' " Maggio said. "When I went home, no one ever mentioned a thing about the baby. And so I thought, well, this is something I needed to forget."
For 30 years, she tried.
But in April 1997, Maggio, by then a married Santa Fe paralegal with two sons, read a newspaper article on adoption searches that mentioned File and Operation Identity, and she knew she could never really forget that baby boy.
Now, she didn't have to.
Under New Mexico law, adoption records are sealed. But under the revision of the statute that File helped craft, parties can petition the court to unseal the records and have them turned over to a certified court-appointed intermediary. The intermediary then attempts to locate the missing adoptee or birth parent and, if both parties grant their permission, facilitates reunification.
File and Ann House, her longtime colleague and the woman who continues to keep Operation Identity running, were among the first intermediaries appointed in the state.
Maggio's son's file was unsealed and given to Operation Identity on Aug. 4, 1997.
Two days later, they found him in Virginia. A few days after that, mother and son were chatting with each other for the first time.
"The process that Sally fought so hard for gave me peace in my life for the first time in 30 years," she said. "I was no longer restless and living with the feeling that I had forgotten something."
Maggio and son Tim have been close ever since.
"We look a lot alike," she said. "We were both English majors in college, both love reading and music. It's pretty amazing."
At last Tuesday's memorial service, friends and relatives recounted similar stories about a woman whose joy and compassion were contagious and whose gorgeous Northeast Heights home was filled with boxes of the city directories she used to track down adoptees and birth parents before the days of the Internet.
"She stayed up endless nights after she tucked me in bed, searching for people," her son, Jason File, told the congregation. "Her passion for this searching stemmed from her being adopted herself."
Sally had been Linda Adele, the newborn of a teenage girl forced to give her away. She was adopted by Earl and Sarah Louthan, given a new name and a happy life.
Still, File had questions.
"I wanted to know who I looked like," she told me. "I was so different in size, in color, in the way I learned and the way I acted than my family. I felt like a square peg trying to fit into a round hole."
In 1994, she found her birth mother, Pat Reidy, in Brandon, Fla. As I sat with them in File's backyard last fall, it was as if they had never been apart.
They possessed the same bounteous belly laugh. They spoke in the same incessant, ebullient way, heads bobbing, hands flying.
"She is my very best new friend," File said.
Even then, they knew there wasn't much time left.
After my column on the women was published Oct. 4, I received an e-mail from Maggio about how File and Operation Identity had given her the gift of her son:
"I will forever be indebted to them, and because my emotions ran so high at that time, I don't think I ever took the opportunity to thank them enough for what they did for us," she wrote. "Now I can."
I have the feeling that Sally File already knows.
UpFront is a daily front-page news and opinion column. You can reach Joline at 823-3603, jkrueger@abqjournal.com or follow her on Twitter @jolinegkg.
© 2011 Albuquerque Journal